Selling Your Fort Myers Area Home
Any agent will list your property in the MLS, print out listings and place them on your counter, maybe hold a few Open Houses and just maybe bring a buyer or two through your listing. But you don't want just ANY agent, do you? The sale of your home is the most important sale of your life. Anyone can do the traditional means of selling your property. But we're not 'typical'. Here's our competitive advantages:
Get Started!

I'm Ready to Sell! What's My Home Worth? I need a Professional! (239) 674-3775
A Million Reasons To List With Us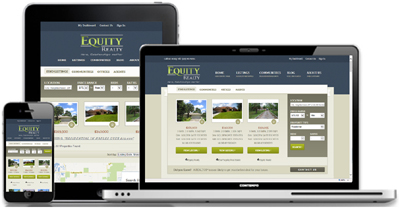 Our websites collectively generate over 1,000,000 hits per year. That's a lot of clicks – and that's a lot of potential buyer's eyes on your listing. We take a web based approach to selling real estate. Our sites have been around for years but we are updating almost every day. We design to today's standards. The tools we provide buyers are second to none. We have been told by other agents from other firms that they use our sites as a resource. Our sites are responsive so they display and function on any size screen, mobile device – phone or tablet. The number of mobile searches is growing with the increased number of smart phones and tablets. Buyers often browse while driving and vacationers to our town bring their tablets. Our sites tailor to these buyers as well as the traditional searches from most search engines. Almost all buyers start their real estate search online. You probably found us where Buyers find us – on the web. As a Seller, maximize your listing's exposure by leveraging our significant online presence.
Featured Listing
Your listing will be featured at the top of our high traffic websites. If your listing is in one of our specialty neighborhood sites, we'll feature you there too. This is just another example of our competitive advantage in how we maximize exposure.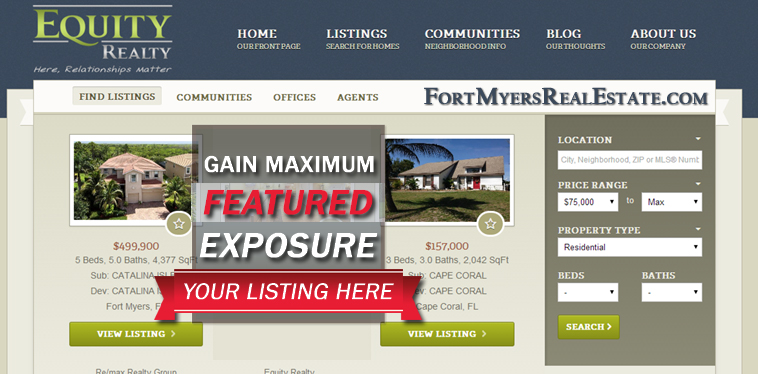 Professional Image Throughout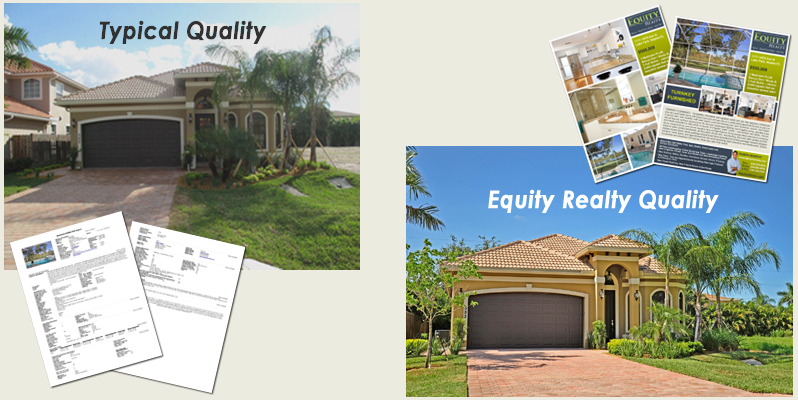 Equity Realty exudes professionalism throughout the entire firm from how we handle your contracts, how we dress, to the clean lines and progressive feel of our office, to our ahead-of-the-technology-curve designed websites, all the way down to our business cards and flyers. We don't settle for run of the mill marketing materials. Our Listing Agents hire professional photographers to capture your listing at its best. Some say a picture is worth a thousand words. Wrong – a picture could be worth hundreds of thousands of dollars if it sells your home. And even the signs we place in your yard and the flyers we place on your counter are professionally designed by graphic designers – unique to your listing, so you'll stand out in a buyer's stack of listings. We also offer full home video tours or virtual showings, and if allowed, we may even incorporate aerial video into your virtual tour. Ask for details.
Pricing Strategy Is Crucial
Get advice from a professional. Beware of agents who promise you'll fetch an unrealistic price for your property. We call that 'buying the listing' and agents who do this to Sellers are doing their customers a disservice. An appropriately priced home will spark competition and ensure you fetch the highest possible value for your home. Real estate is like fruit – if it sits, it will rot, and same goes for real estate, buyers will wonder why is this sitting here so long? Get a free, no pressure, no obligation home consultation where we'll compare closed sales, the current active listings as competition, and develop a strong pricing strategy that will get your home sold quickly and for top dollar.
Understanding the Process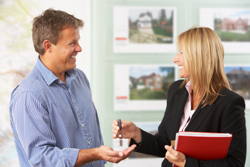 Chances are, most agents will fetch around the same price for a property. Our competitive advantage is the additional exposure we leverage to sell faster and under your terms. A recent poll found that buyers and sellers were more concerned with understanding the process than price. We understand this and strive to provide the best advisement so you remain informed, educated and in control throughout the entire buying or selling process. Again, anybody can present offers in a timely manner, but not everyone can clearly explain the next steps, advise on the best course of action, warn of the pitfalls of a bad decision, or help you out of a bad situation. Here at Equity Realty, all agents are full-time Realtors with years of experience and many hours of continuing education. Our Advising Broker was NABOR's Educator of the Year. We ask questions, we get them answered and we do it all with the highest level of professionalism we are able to provide you, our clients. We're going to get you the best price, but there is more to it than this. Buyers and Sellers of real estate often don't realize the importance of professional knowledge and experience until something goes wrong. Hire a professional and ensure your sale goes right.
Fill out the form below for your free home evaluation:
*The information provided above will not be shared with any third party.