Listings Fort Myers Paseo
December 5, 2023
Paseo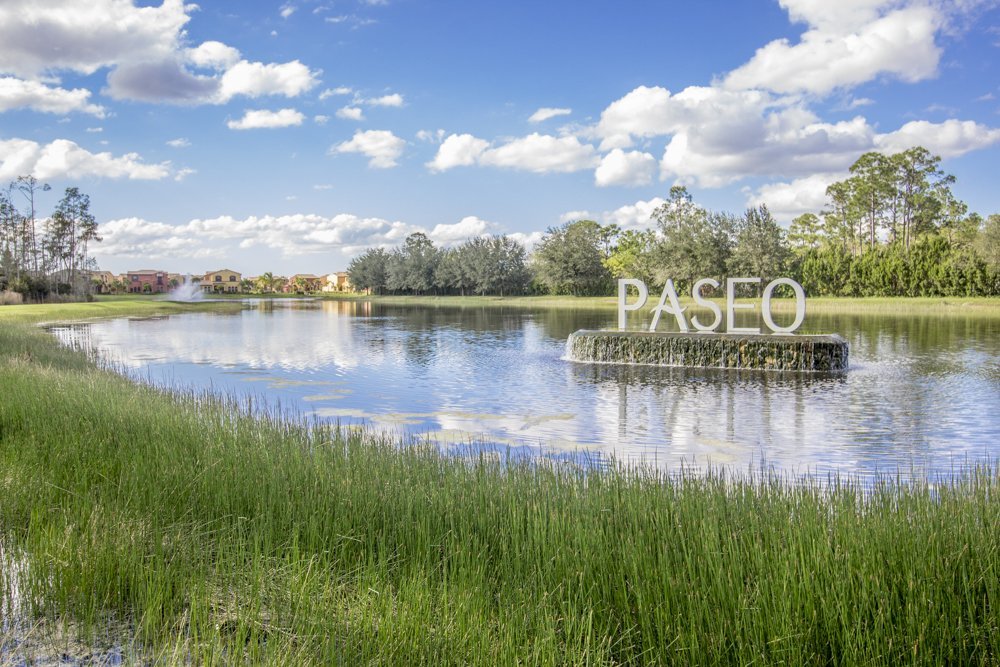 Paseo is a uniquely developed community located in the center of South Fort Myers on Daniels Parkway. Its location is close to all the beautiful attractions of Southwest Florida, including the white-sand beaches. This community is one of the most exciting places to live in. The community has a village center that encourages its residents to take casual strolls or even impromptu gatherings of friends and neighbors. The Florida Home Builders Association recognizes this community as the best designed and developed community from 2006-2011.
Paseo Village Center
The center of the community is the 26,000 square foot luxurious Village Center. It is the place where friends, families and neighbors meet. Many residents view it almost like a town or small city! It is also the place where most celebrations and special occasions are held. The Village Center is developed to provide magnificent resort lifestyle for the residents of Paseo. All the community amenities can be accessible within the Village Center.
Paseo Dining Experience
One of these amenities is The Pub. The Pub is a great place to dine and relax. It is the perfect place to enjoy watching a main event or a big game. Another great place within Paseo is its resort-style pool. The free-form pool is very gorgeous and it has a separate spa room for those who want to relax and be pampered. The pool also includes a poolside Tiki Bar that serves residents with beverages and food while they are enjoying their time in the beautiful Southwest Florida weather.
Paseo Fitness Center And Amenities
The Fitness Center includes state of the art equipment and machines to help residents maintain their health. It also includes an aerobic room and dance studio for those who love to exercise in the form of dancing. Another great thing about the Village Center is that it has a 90 seat Movie Theatre. It allows residents to watch and enjoy the latest and greatest movies released. There are also other amenities available such as a lawn tennis court, internet café and coffee shop, ice cream shop, and bistro - a fine dining establishment within the community.
Paseo: Real Estate Guide
Paseo offers a variety of home units for sale. Properties and houses for sale include Split-Level and Two-Story Town Homes, Flats, Villas, Casitas, Mater Collection of Single-Family Homes and the Paseo Signature Collection units. They also added a new neighborhood lately called Esperanza. Esperanza includes new Twin Villas and new single-family floor plans.
Various units usually include 2 to 3 bedrooms and some units may have up to 4 bedrooms depending on the type of unit. The baths total two or three in each home type. Each type of unit includes a garage that may accommodate 1 or 2 cars.
Promoting a resort-style of living, and with the amenities listed above, is there a better place to live?