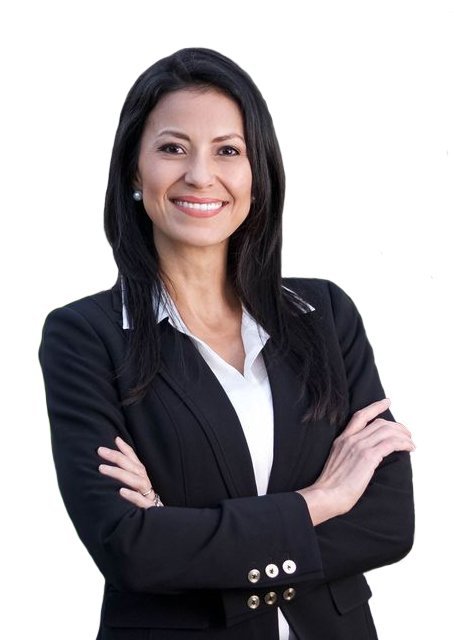 Customer Testimonials
"Working with Leonor was a dream. She was attentive, helpful, and kind through the entire process. This was our first time searching, looking, and purchasing a home. She made the process seamless and made my husband and I feel safe in our decisions. She was on call any time we had a question, no matter how silly the question might be. I would highly recommend anyone in the SWFL area to work with Leonor. You won't regret it!" -Bethany M. Via Piazza Loop, Fort Myers

"Leonor was unbelievably amazing! I was a first time home buyer (25 years old) and didn't even know where to start the process. I emailed her for help and she explained everything in a way that made so much sense. She kindly answered each and every one of my questions (I had a lot). While we were looking at houses, she'd point out things to consider i.e. roof, paint, showers, etc., things I would not have considered. I purchased my home in June 2019 and I still message her to ask questions. If I purchase another home (which is likely) she will be my go-to realtor! Thank you, Leonor!!" A. Jasso

I was referred to Leonor Enguita with Equity Realty by a friend and words will never be able to describe how grateful I am to have chosen Leonor to sell my home. She superseded all of my real estate needs in a professional, efficient and caring manner. My real estate situation was unique and a bit of a challenge and Leonor couldn't have handled it any better. She continuously kept me up to date and prepared me for the next step bringing me peace in a chaotic time. Leonor was also able to refer me to professionals that were able to complete the repairs needed at my home quickly and cost effectively. I have already referred Leonor to several people because I know they will be beyond satisfied with the excellent service she provides.

Leonor reduced the typical stress of selling/buying a home by reassuring us through each step of the process. She has a high level of integrity, provided us with exceptional referrals for various services, and guided us to the perfect house. She was always available when we were interested in properties to consider. She spent time to get to know us as people, not just another client. This helped us find the exact property for our needs. T. Clark

Leonor was recommended by my local agent in Nashville. We pretty much did the entire process remotely. Leonor couldn't have been easier to work with from afar. She took care of everything for me, honestly more then was expected of her. She hosted open houses most weekends, had excellent communication and set clear expectations of the current market. This was a smooth transaction and I am so grateful to her for all her hard work!!! Thank you!!! M. Menke

Leonor was a terrific real estate agent! She gave great advice & was very knowledgeable. She followed thru & went above & beyond. I have recommended her with no doubts about her professional, yet personable attitude. Highly recommended Leonor Enguita! -Beth M.

My wife and I had never bought a house before and learned a lot through the process. Leonor was great to work with; we'd have been lost without her. She was very proactive with letting us know the next steps and very knowledgeable about what our strategic options were. I felt very comfortable asking her my stupid questions.- T. Small

Hands down, the best realtor you will ever have. Choosing Leonor to be our realtor was the best decision we could have made! We had to relocate to another state on short notice and leave our house on the market and in Leonor's care. It was an extremely stressful time for us but Leonor went far above and beyond the norm to take care of us. She kept us in the know by feeding us information on a consistent basis. When our house needed unforeseen repairs she researched local companies and provided us with informed choices. She was consistently available to us to answer questions and field our concerns and was always prompt in returning calls. From the listing all the way through closing, Leonor was professional, friendly, and always there when we needed her. She kept us abreast of every detail even though we were 3,000 miles away.

If you go with another realtor, you are doing yourself a disservice. Many realty agents claim they will exceed your expectations but Leonor is the real deal. You owe it to yourself to hire her and experience how smooth a real estate transaction should be. You will not find a better realtor, but you will find many that are inferior. She is trustworthy, has amazing integrity, is a great communicator, provided amazing customer service, & was a tremendous blessing! Her service is the bar that has been set for us for all our future real estate dealings. Hire Leonor and her team. We promise you won't regret it! Sincerely, James and Rosemary Daniels

I had the opportunity to work with Leonor in the spring of 2016 to facilitate our move to Fort Myers. While we were consumed with details on the sale of our home in Atlanta, Leonor wonderfully kept the process moving smoothly in Florida. Her "above and beyond the call of duty" investigation of a home we had initially placed a bid on revealed a structural weakness that would have cost us tens of thousands of dollars if we had made the purchase. Guiding us away from that home she found something even better in our price range. Five-star service; you won't be disappointed! Bill P.
Video Testimonial
Contact Leonor Enguita (239) 839-5147
Agent Listings
September 21, 2023