Cross Creek
---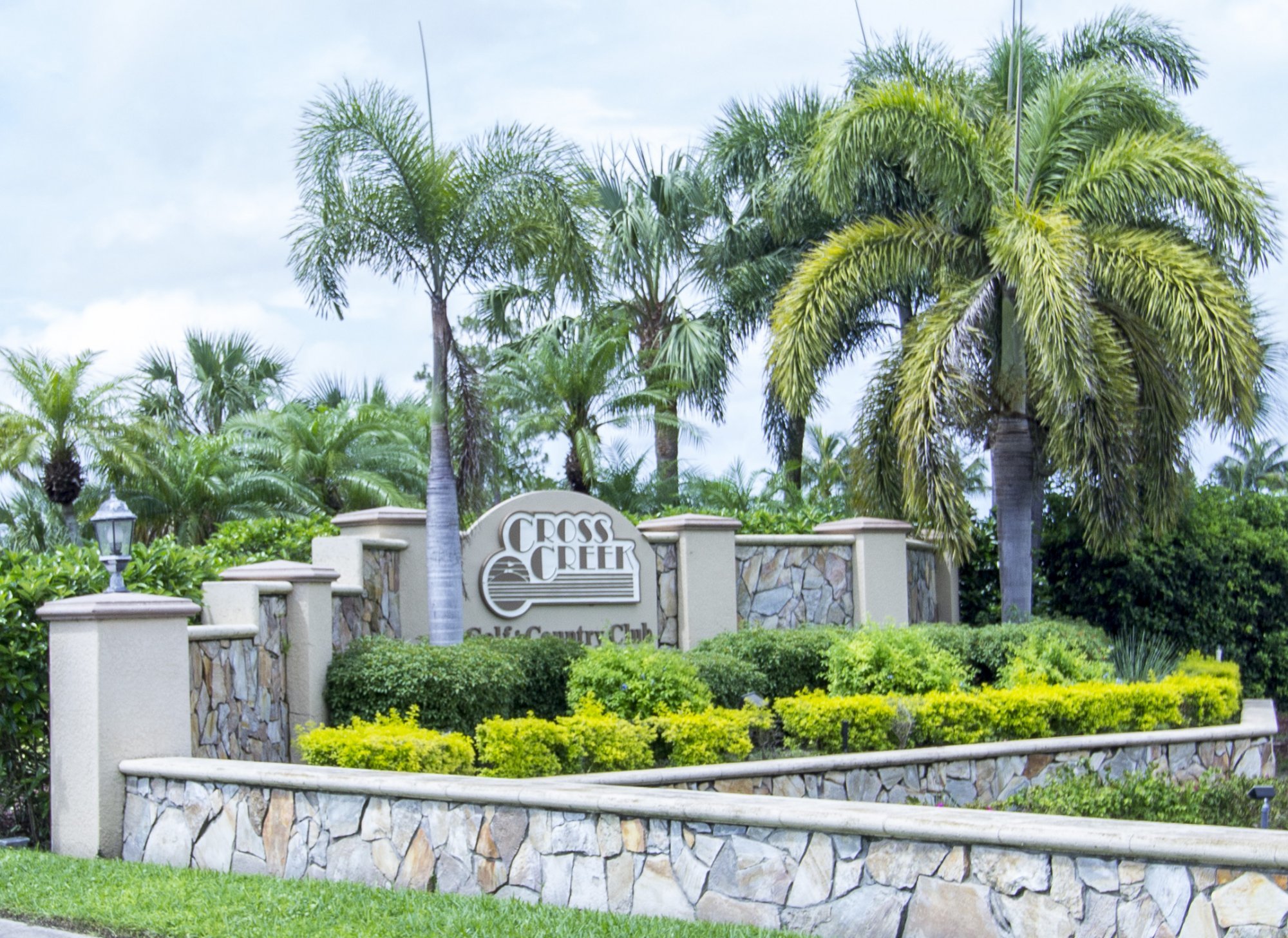 In Fort Myers, you can expect Florida living with all the goodness of the tropical lifestyle. At Cross Creek, every expectation will be met. You will have several choices for a home; a home that is surrounded by all of nature's bountiful beauty. Everyone is welcome to be a part of this carefully planned community.
The Cross Creek is an executive golf course community. Nestled within the Cypress Nature Preserve, gleaming lakes, tropical flora and the green fairways, Cross Creek is a perfect Florida address for vacationers and permanent residents. There are 905 residences in Cross Creek that is comprised of single-family homes, villa homes, verandas and condominiums.
The total size of the community is 266 acres. The 16 gleaming lakes comprise 57 acres, the golf course comprises 42 acres while the preserves comprise 3 acres. There is a total of 185 buildings inside Cross Creek plus the 10 pools and 3 tennis courts.
The Cross Creek is very close to the different attractions in Fort Myers. It is close to the beaches, restaurants and shopping center. It is just minutes away from the Southwest Florida International Airport and the Florida Gulf Coast University.
No Matching Listings
Try a new search, or click below to get notified when matching listings become available.
Cross Creek Homes
The homes in Cross Creek are popular among seasonal residents, professionals and the affluent. These residents desire to live in a location that is peaceful and relaxing while still surrounded with the best country club amenities. Cross Creek has a family-friendly environment.
There are three important reasons why you should live in Cross Creek. These are the great views, low homeowner association fees and the absence of city taxes. Does that sound too good to be true? At Cross Creek, these are what you will get when you choose to purchase a home.
Cross Creek has executive and estate homes tucked behind the beautiful Cross Creek Country Club. These are 480 single-family homes in Cross Creek.
In Cross Creek, there are also villa homes and condominiums. These are what the retirees and middle-age professionals prefer. The Cross Creek Country Club has around 400 villa homes and condos. The 18-hole championship golf course provides great views to homeowners. The golf course is surrounded with preserves and lakes, which further showcases Cross Creek's natural beauty. Further, the country club has tennis courts and a clubhouse.
Condo and villa home owners are subject to pay monthly fees which will depend on the unit and section. These are quite low fees considering Cross Creek is an executive planned community in Fort Myers. With full golf privileges, full use of amenities and great views, this is just a small price to pay.
What To Do In Cross Creek
The Cross Creek clubhouse has indoor racquetball, children's playground, bocce ball court, pool, tennis courts and a fitness center. Outside Cross Creek, residents enjoy close proximity to upscale shopping stores and restaurants namely Coconut Pointe, Gulf Coast Town Center and Bell Tower Shops. The Florida Gulf Coast University is nearby too.
Cross Creek offers you affordable homes in a great location. The fees are very low and you do not have to pay any city taxes. Now, that is something you should definitely consider when buying a home in Fort Myers.