Working for the Weekend? Try These 5 Easy Do-It-Yourself Projects
Posted by Tim Ryan on Friday, June 14, 2013 at 5:23 AM
By Tim Ryan / June 14, 2013
Comment
It's Friday, and that means the official start of the weekend is in a few short hours – and that means two days devoted to do-it-yourself projects around the house!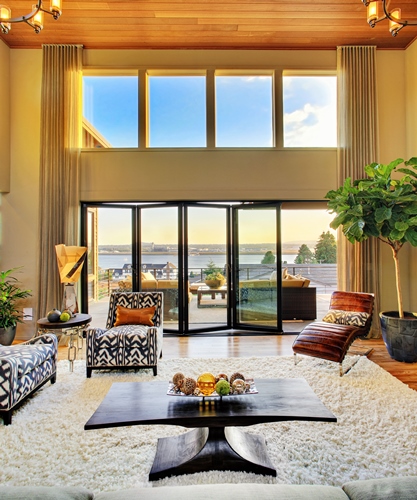 We've gotten together a list of quick, easy, and inexpensive in-home improvements that will not only make your home look nicer, but could also increase its value.
Replace your outlet and switch covers
It may seem frivolous, but turning on lights and plugging things in take up a surprising chunk of people's days, so why not make the hardware a little nicer? You can even order specific covers that accent features in the room. It's subtle, but still very noticeable.
Make some designated storage areas
If you're like a lot of people, you don't have a lot of special storage and your things tend to just stack up around the house. Take a couple hours and set up 3 special spaces for storage. It can be a closet, the attic, a decorative box under the coffee table, or anything else. Don't be afraid to get creative and incorporate your storage into the décor of your home.
Make your fireplace a summer focal point
You really don't even need the fireplace in Florida's winters (except for exceptional occasions) and during the summer it's an even bigger waste of space. Instead, clean it out thoroughly and put some flowers along the front side – it'll look nice, smell nice, and give your fireplace a purpose during the boiling months of summer.
Paint your picture frames
If your room is lacking a splash of connecting color, consider incorporating your picture frames. Odds are you've accumulated all your pictures over a long period of time, so it's too much to expect all the frames to be the same. So, take a small can of paint and touch them all up with a single color that unifies the room. It's cheap, and you'll be able to appreciate the pictures just that much more.
Plant a native, low-maintenance garden
Lots of people just don't have the time to upkeep a garden with all their spare time, but still want to grow one. This is possible, but takes a little research. Look up some low-maintenance plants like native meadow grass and flowers that will require little time of yours.