We're Not Just Beaches - 5 Ft. Myers Attractions You Probably Haven't Heard Of
Posted by Tim Ryan on Thursday, June 13, 2013 at 4:41 AM
By Tim Ryan / June 13, 2013
Comment
While the pristine beaches and crystal blue Gulf waters tend to define the gorgeous city of Ft. Myers (and for good reason), it isn't all we have to offer.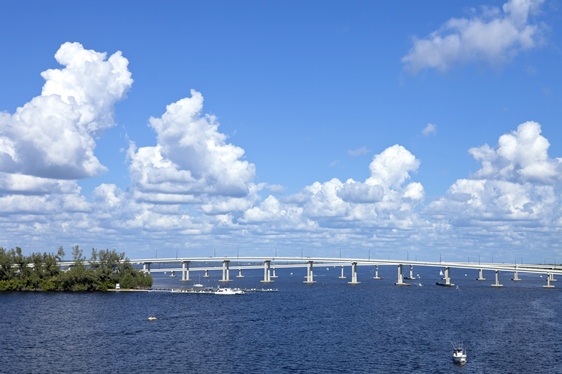 The next time you're looking for a vacation paradise in Southwest Florida, don't assume you have to take up space in your suitcase with a bathing suit. There are plenty of things to do, and stay dry doing, that you may not have heard of:
It's just what it sounds like – a picturesque public park that weaves in and out of several of Ft. Myers' famous lakes. You can drive around the area, or park the sedan and get a little closer to the action by walking. Bikes built for 2 or 4 are also available, and the park has a large play area for the kids. Expect to see plenty of exciting wildlife while you're here too.
Edison and Ford Winter Estates
If you're like most people, you probably were unaware Ft. Myers had any connection to the world-famous business and invention tycoons Thomas Edison and Henry Ford. In 1887, Edison had a vacation home completed in the area, and the adjoining lot was quickly bought up by his good friend Henry Ford. For years the two men would vacation and relax there whenever the Northern winters settled in, up until Edison's death in 1931. The 20-acres of property now also contain a museum, multiple historic buildings, the Edison botanical gardens, and the Edison Botanic Research Lab.
Voted the best miniature golf location in Florida multiple times, Castle Golf is an 18-hole course built on an expansive property that allows for longer holes, more obstacles, and (of course) way more fun.
If you're a baseball fan, this is a must-see in Ft. Myers. Home to the Red Sox spring training, JetBlue Park is all the fun and feel of Fenway among the palms of South Florida. Catch a pro game, or even a more minor outing, and enjoy it with a couple famous Fenway franks and a cold beverage.
The Florida Repertory Theater
If live theater is your passion, or even if you've never seen a play, the Florida Repertory Theater is an experience that cannot be missed out on. The 100+ year old building is beautifully designed, and recalls visions of early 20th century charm. Better yet, parking is free, prices are low, and the quality of the performances is unbeatable. This Southwest Florida hidden gem is a must-see for theater lovers, first-timers, and everyone in between.