Simple Steps to Make Your Home a Summer Staycation
Posted by Tim Ryan on Monday, May 20, 2013 at 7:04 AM
By Tim Ryan / May 20, 2013
Comment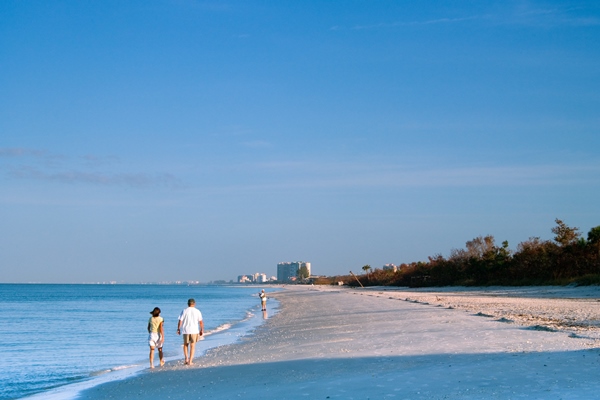 As the summer heat begins to kick into high gear, it's tough not to fantasize about hopping on the next flight out of town and taking a much-deserved vacation. But with everyone in the country running a tight budget, what if you just don't have the disposable cash to make a spur-of-the-moment trip like that happen? Then it's time to work with what you have – and make your home into a summer getaway staycation.
When was the last time you lounged lazily in a slow-swinging hammock? It's a little-known joy that seems to have all but disappeared from the mainstream relaxation strategies. The best part – all you need are two decently spaced trees and a hammock. The trees can generally be found out in nature, and hammocks are relatively inexpensive, and together they make the perfect setting for a light afternoon nap or a comfort spot to read your favorite book.
Relocate to a quiet brook
Ok, don't actually relocate. But you can simulate the sounds of such an environment with a simple do-it-yourself fountain. All it takes is some rocks, a pump, some readily available municipal water, and some fun and imagination – there are plenty of easy, step-by-step instruction available online. But if building isn't your forte, you can consider splurging on a pre-made fountain, or even just purchasing a CD of white noise, which will be bound to include the sounds of that calming, babbling brook.
Adding some bright colors (especially flowers) to your environment can be a simple and cheap way to totally change the atmosphere in which you live, and give you the relaxing feel you want. As the saying goes, "Familiarity breeds contempt," and as such, traveling to a new locale has become the typical way to vacation. However, by introducing something fresh and new into your home can be the push it needs into the new season.
Make a lemonade stand, profit in more than just quarters
It may seem like a trope of Hollywood and the Sunday comics, but putting together a lemonade stand can be a fun, challenging, and rewarding experience that will put the perfect bow on your summer staycation. Be it with your family, friends, or on your own, selling lemonade on a street corner is a great way to get your neighborhood into the summer spirit, meet new people, and make a couple bucks. Even better is the look on local childrens' faces when they see a real-life lemonade stand. And to profit in some real-life Good Samaritan points – make sure their drinks are on the house.