Showing Your Home? Be "Best In Show" With These 3 Prep Tips
Posted by Office Staff on Monday, June 10, 2013 at 2:05 AM
By Office Staff / June 10, 2013
Comment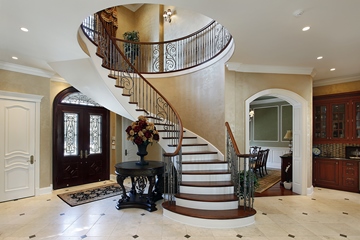 Getting your home ready for a showing can be a daunting task – you don't know who will show up, what they're like, or what their preferences are – so it's easy to feel overwhelmed. It's essentially a guessing game, but like any game, there are tips and tricks that will get you through the process as successfully as possible.
Depersonalize, but don't sterilize
What do we mean by that? Well, as many people will tell you, it's important to make sure your home isn't too personal to you when you host a showing or an open house. After all, potential buyers are trying to envision themselves living there, not you. However, if you take down every photo, trophy, or keepsake, your home could quickly turn into a blank, lifeless sterile room. Tone down the personalization, but keep some life in it.
A good smell could mean a good sell
Even if you're the cleanliest person in the country, you still have your own scent in your home that visitors will notice. It's not a bad thing, but it can occasionally be a disadvantage – it depends on the person. Eliminate this possibility by baking cookies, or some other classic desert goods. It will provide a universal smell that anyone will recognize, and immediately give them a sense of life in your home.
Get your clutter out of the home
When you're tidying up your home in preparation for a showing, it's tempting to just toss all that extra clutter into the nearest closet, or the attic, or the garage. Out of sight, out of mind, right? Not quite. Expect potential buyers to check out every square foot of your home, which means they'll eventually find that last-minute storage of yours. Not to mention, you want your home to look like it has as much square footage as possible, and crowding up closets and storage areas is only going to do the opposite. Do yourself a favor, and rent out a storage unit for a short period of time. The absence of all that junk may in fact up the price that your home sells for, and the unit will pay for itself.
You might not get an offer after just one showing, but create enough good impressions and eventually someone will speak up. Prep your house the best that you can, and you're already a step closer to closing the deal.