Should You Buy the Model Home?
Posted by Office Staff on Thursday, June 6, 2013 at 5:26 AM
By Office Staff / June 6, 2013
Comment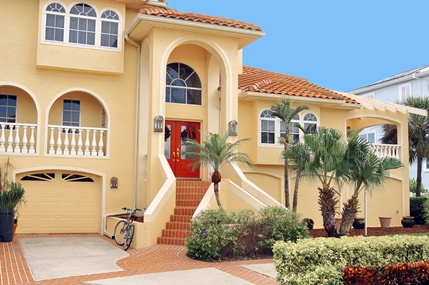 It's the first glimpse of their new home that many people see – the model. Brand-new, squeaky clean, straight out of the box, and everything you could imagine your home being. It's designed to get you thinking about what it'll be like living there, and it usually succeeds. Plus, the best part? You can buy it!
Well, not always the best part. Even though the opportunity to buy a fully-furnished model home with every upgrade, option, and amenity may seem like a dream come true, there are some reasons why it isn't for everyone.
Basically, this home was designed to draw in as many different people as possible and give them an overview of the model being sold throughout the community. That means that every decoration, furniture arrangement, color scheme, wall outlet, and light bulb was picked for the general enjoyment of as many people as possible. In other words, it lacks personalization. If you want to put your own unique touch on it, it'll take a little redesign, elbow grease, and more than likely, some extra cash.
Location, location, location
Most models are located right at the front of the community for easy access. This means that you'll be living there, getting more vehicle traffic than most other homes, and losing some privacy. Of course, this can also be seen as a plus, because you'll have the shortest drive in and out of the community out of everyone.
Just because it looks new, doesn't mean it's new
The model home is usually stocked with the latest in appliances, but don't forget that "latest" is relative – if the model is 2 years old, the stuff inside sometimes is too. Things like washing and drying machines will still work because they haven't been used, but their age could put them outside of their warranty, so make sure you inquire about the warranties for the various appliances. Also, to accommodate for all the potential buyers visiting the home, the heating and cooling systems were likely run very frequently, so ask about a home warranty to cover any future issues.
Of course, there are also plenty of reasons why buying the model is a good idea: it's professionally decorated, the landscaping is impeccable, it has all the upgrades and options, and includes state-of-the-art appliances. But keep in mind that the model is a home that is designed to be visited – not lived in – and you'll make the right choice.