Shadow Wood CC at The Brooks in Bonita Springs Awarded Best Renovated Clubhouse
Posted by Office Staff on Tuesday, June 4, 2013 at 6:21 AM
By Office Staff / June 4, 2013
Comment
Half a year of hard work and $4.8 million later, Shadow Wood Country Club can boast a brand-new clubhouse and the title of "Renovated Clubhouse of the Year" by Golf Inc. magazine.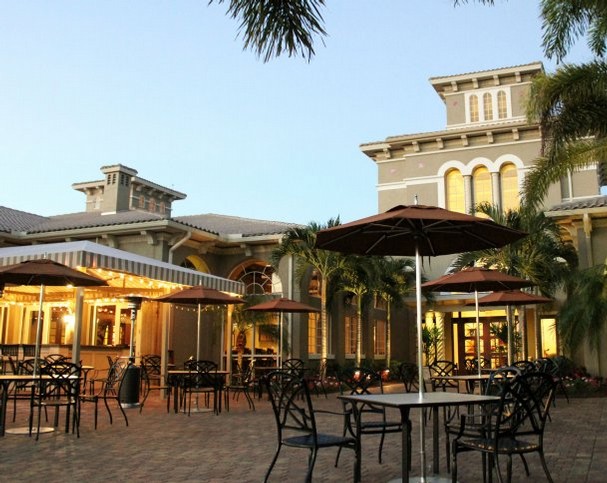 Located in The Brooks community in Bonita Springs, the country club was featured in a two-page spread of the June 2013 issue showcasing the new building, and received acclamation from nearly everyone.
Kenneth Hart, an architecture expert in the industry, called the Shadow Wood project "a respectful and sensitive renovation of a well-aged Mediterranean-style clubhouse with well-proportioned additions that are harmonious to the original design."
Fort Myers-based BSSW Architects and Image Design of Atlanta lead the project.
Some of the renovations included an expansion of the interior, and the addition of al fresco dining areas, multiple outdoor gathering spaces, and expanded locker rooms. The project also included a total renovation of the club's hugely popular Grill Room. The renovation won the award thanks in part to "the vision of the development team, the aesthetic appeal of the project, and the efficiency and practicality of the floor plan," as per Golf Inc. magazine's guidelines.
Danita Osborne, the membership director for Shadow Wood Country Club, explained the general goals of the project.
"The interior design approach was to provide a functional clubhouse while focusing on the aesthetics and creating adequate flow and function in the existing building," she said.
Since the project's completion, Shadow Wood has seen 47 new members.
"These renovations enhanced the services and amenities for current members, and we've seen a 39 percent increase in food and beverage volume as a result," Osborne reported.
"We expect to have a waitlist by the end of the year."
The renovations to the clubhouse were completed alongside upgrades to the club's short game practice facilities and driving range.
The 2,532-acre Brooks community, which is home to Shadow Wood Country Club, has claimed several prestigious awards of its own in the past years, including being named the 14th best master-planned community in the United States for three consecutive years, and the Pinnacle Award for Community of the Year by Lee Building Industry Association for a staggering four straight years.
Shadow Wood Country Club is now offering limited memberships to residents and non-residents alike.