Selling Your Home? These Tech Tips Will Take It To The Next Level
Posted by Tim Ryan on Tuesday, July 2, 2013 at 3:50 AM
By Tim Ryan / July 2, 2013
Comment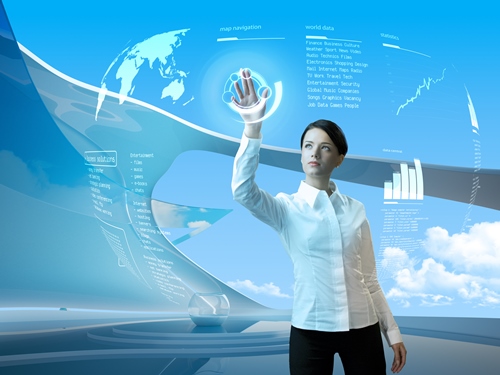 In a competitive housing market, you need every advantage you can get. So when you're selling your home, why rely on just a small, plastic sign in the front yard and an unobtrusive newspaper ad on page seventeen? In this age of technology, there are more and more ways to get your home's listing public every day. Here are some little-known (and affordable) ways to grab this tech bull by the horns, and sell your home fast.
There are a number of websites out there that will put together a virtual tour of your home based on pictures you send in, but they're time-consuming and expensive. Instead, simply grab the closest video camera you can find, hit record, and start walking around. Go through each room and point out everything about that you think is a good selling point. Make sure to remember to even include the garage, the attic, and any exterior living areas. The more thorough you are, the better. Post the finished product on YouTube, and link to it as much as possible.
Social media is your friend
If you're active on Facebook, or Twitter, or any of the other countless social media websites available, take advantage of your presence. Advertise your home to your friends, and encourage them to do the same to their friends. It only takes a couple seconds, and in that time you'll be exposing your home to hundreds (if not thousands) of people.
Invite your neighbors to your open house
Okay, this technically isn't a tech tip, but read on – Inviting your neighbors to your open house is a great way of attracting buyers. It gives visitors to your open house a chance to get to know who they'll be living next to, and they'll start to imagine themselves actually living there. Keep it fun, and turn your open house into your neighborhood's next block party.
Forgo a renovation for a tech tune-up
If you're considering repainting a wall in your foyer, or adding a new fence around your front porch, consider instead giving your home a tech update for a comparable price. Put in a security system, add an intercom system, or more – these are things that can seriously up the value of your home in an age where even a minor cell phone upgrade can rake in hundreds of dollars.