Save Yourself the Time, and Sell Your Home Fast
Posted by Tim Ryan on Wednesday, May 22, 2013 at 4:41 AM
By Tim Ryan / May 22, 2013
Comment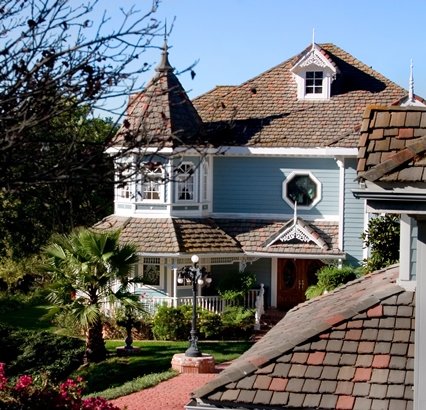 It's a competitive market, and getting your home listed and sold in as short a time as possible can save you lots of time, hassle, and money. The best part – there are ways to do this without even lowering the asking price.
It can be as simple as adding a couple subtle flower pots to your window sills, or putting a fresh coat of paint on the wood trim around the front porch. Everyone is looking for reasons why not to buy your place, so don't give them any. Think of things that other homes on the market might not have, and add them to yours. It's about being creative and giving the buyer what he or she wants to see.
Studies have shown that when there is too much added or changed about that home, it becomes more and more difficult to recoup that investment. For example, if you were to add a bathroom or a balcony, you might not get enough return to compensate you for the project. Do some research into what improvements can get you the best return for your investment.
Don't neglect the exterior
This is the first part of your home that buyers are going to see, and making a great first impression can be a deal breaker. Keeping the grass trimmed, and any exterior landscaping clean, is a fast and easy way to make your home jump out from the crowd. Look up common exterior maintenance procedures, such as power washing or repainting, and spend a day sprucing up your property.
Make your home cleaner than ever…
This might be the most difficult part, as you gradually grow less and less aware of any messes in your home. To make sure your home hits a new level of clean, bring in friend to walk around and point out things that you otherwise wouldn't notice – and there's no pride here. You need an honest opinion and a keen eye to get your home sparkling clean. This will kick your house up a notch in the eyes of any buyer.
…But not unnaturally clean
You want to find a good balance between "clean" and "lived-in." Sometimes it can be difficult for a prospective buyer to imagine themselves living in a place if it is too clean and bland. It's important to keep little hints of life around. For example, set the dining room table as if you were having someone over for dinner, keep some casual coffee table books in the living room, and make sure you have plenty of warm lighting on. The buyer will feel much more like a welcomed guest, and your home could go much sooner than you think.