Make A Good Impression For Your Home With A Quality Front Door
Posted by Tim Ryan on Thursday, February 6, 2014 at 2:44 AM
By Tim Ryan / February 6, 2014
Comment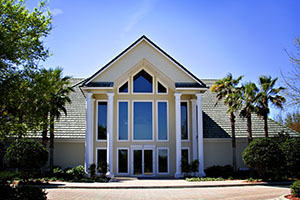 Many people and homebuilders will prefer good-quality door and lockset when it comes to the entrance of the home. Marketing studies shows that the first impression on your front door can boost the impression of people especially homebuyers on your whole house. This idea is applicable in your home but does not mean that you need to buy expensive front doors and locksets.
Making sure to buy a good-quality front door and a first-rate lockset that you can afford will do. Most pre-war homes are built with lockset and beautiful doors. If you still have yours at home, then a good carpenter can repair and restore your front door and a locksmith can repair that balky lockset.
If your door is uninteresting or irreparable, then you might consider buying a new one. There are many choices for door designs but most of them falls under three categories, which are wood, steel and fiberglass. Each category of door has its own strength and drawbacks. The differences in price for the variations of these doors are also not that great so just choose that door that suits your taste and need.
When it comes to your lockset, there are many manufacturers. Choose locksets that are produced by proven and trusted hardware and lumber dealers. Do not be tempted by cheaper lockset that looks the same because they may not last and feel the same. Remember, there are no second chances when it comes to what visitors perceive when visiting your home. As many have said, a good quality and notable front door imprints a lasting impression.