First Time Home-Buyer? Right This Way!
Posted by Tim Ryan on Thursday, June 27, 2013 at 1:38 AM
By Tim Ryan / June 27, 2013
Comment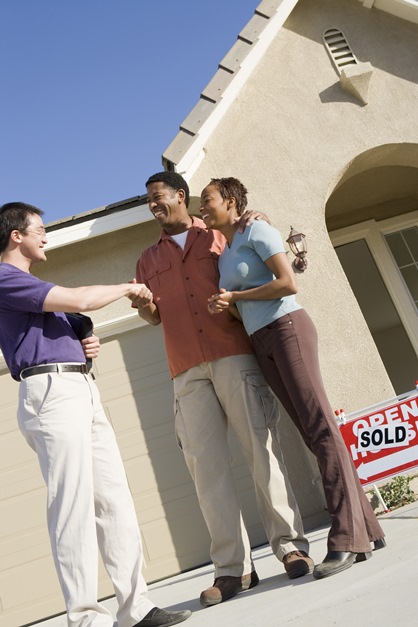 Buying a home is a strange thing – it can simultaneously be the most exciting, nerve-wracking, daunting, and relieving things you'll ever go through – and it's something that nearly everyone has to do.
But if you're approaching your first time buying a home, fear not – we've compiled a list of simple tips for you that will keep you on the right track and give you and edge over the competition when you finally find that dream house.
First things first: Get a good agent
Buying a home requires you to handle quite a bit of money (it's usually the single most expensive thing anyone ever purchases) and it's all going to be invested in something fairly permanent. This is a time to leave pride on the table, and enlist the help of an experienced and knowledgeable real estate agent – he or she can relieve nearly all the stress of the house-hunting experience, as well as use their experience to guide you into making the best decisions for yourself and your money.
It can be tempting to give every home you find a chance, and it's easy to feel like you're possibly "missing out" on your perfect home if you don't do this. However, this is a quick way to overwhelm yourself, and to give yourself second thoughts on all of the choices. Find a handful of homes that fit your preferences, and then simply begin narrowing it down from there.
Your agent is there to help you, from setting up times to view homes, to simply giving general advice on what to look for. You may have an idea in your head of exactly what you're looking for, but don't immediately brush off your agent if he or she gives you a suggestion that goes against that – they've likely been around for a while, so it's a good idea to listen to what they have to say.
Don't forget about the neighborhood
When you've finally found a contender for the title of Your New Home, don't get too wrapped up in the beautiful crown moulding in the foyer – make sure you inspect the surrounding neighborhood as well. You'll be living there, after all, and you don't want to find out too late that the nearest school bus stop is 17 miles away, or that a runway for an international airport is 40 feet from your back porch. Do your homework on where you might live, and it'll give you even more confidence that your new home is the right one for you.