Don't Buy That Home Just Yet - 4 Tips For Inspecting Your New Neighborhood First
Posted by Tim Ryan on Monday, June 17, 2013 at 4:33 AM
By Tim Ryan / June 17, 2013
Comment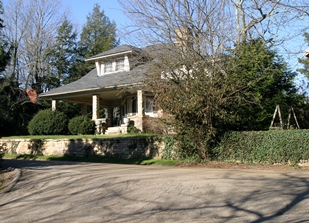 As anyone who has purchased a home knows, it's very important to make thorough inspections of the place before you buy it. But when you buy a home, you aren't just buying a home – you're buying a neighborhood, and a drive to work, and a local park, and some schools, and more. You're buying a new life, so don't forget about everything else your home comes with.
Conduct a search of criminals in the neighborhood
No, you don't have to don a cape and mask and interrogate your potential neighbors under the cover of darkness to find out if there are any criminals in the area. A quick internet search will yield you all the information you need. Notably, the national sex offender database will tell you where offenders live, what they were convicted of – everything including the make, model, and color of the car they drive. And it isn't just for your own peace of mind either – the presence of criminals can dampen the value of the homes in the area.
Don't just visit during the day
Considering our days are typically ½ day and ½ night, it can be deduced that you will be spending approximately ½ of the time in your new home at night. So what are you accomplishing by visiting half a dozen times at noon? Come by after sunset and be on the lookout for rowdy neighbors, loud parties, dangerous street racing, planes that fly overhead, or anything that has the potential to keep you awake and ruin your nights at your new home.
If you feel so inclined (and socially comfortable), strike up a polite conversation with some neighbors to get a better feel for the neighborhood. Ask them some of the pros and cons of living there, how long they've lived there, and whatever other questions you might have. As important as your own observations are, keep your decision objective by getting the other side of the story from the neighbors as well.
This doesn't necessarily apply to everyone, but it you have school-aged kids (or expect to have school-aged kids while you live there), make sure you check up on the local schools. State grades for each school will be posted online, and many are even advertised on your local realty websites. Look to see how far the bus stop is from your house, and what schools are in your specific zone. Knowing that your children are going to receive a quality education is a huge stress off of your shoulders when you buy your new home.