Collier County Fair To Open Despite Preparation Issues
Posted by Tim Ryan on Monday, March 17, 2014 at 12:55 AM
By Tim Ryan / March 17, 2014
Comment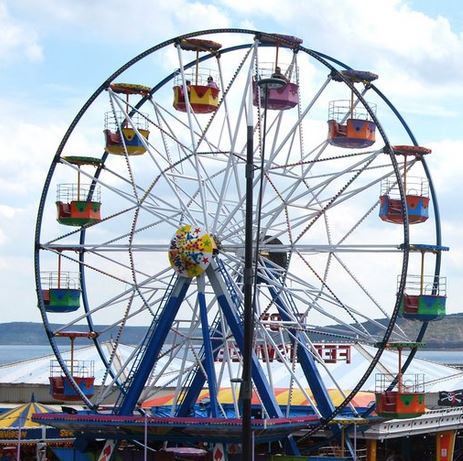 Although preparations were rushed due to various issues, the 38th annual Collier County Fair will still push through. The fair officially opened on March 13 and will continue until March 23. The 10-day Collier County fair is being held on Collier County Fairgrounds located off 751 39th Avenue N.E, just 10 miles east of Interstate-75.
The annual Collier fair opened last Thursday, 6 pm after just 3 days of hurried preparations. About 250 people worked together and help set up the event.
Chance Singletary, marketing and advertising director of Collier County Fair said that this year's preparations were rushed because a lot of the ride operators contracted for the fair were still at the Lee County Fair. Fortunately, all that issues were finally sorted out and they were able to open the fair at the said date.
Last year, Collier County's 37th annual fair broke record in terms of attendance with more than 61,000 people showing up during the 10-day fair.
This year, the committee is trying to set another record targeting about 65,000 attendance.
This year's exhibits include new features like the show by Lady Houdini, bacon slabs on stick, and zero gravity rides. This amazing ride will lift riders up to 80 feet in the air. The zero gravity ride will also spin riders at an 80° angle. There is also a pendulum ride called 'The Stinger" which lifts riders up to 100 feet and can rotate a full 360°.
People can also visit the north side of the fairgrounds for the daily performance provided by the Sea Lion Splash group, which include rescued sea lions trained by professional trainers Beccy Hughes and Brittany Serafin. The show does not only aim to entertain but it also educates people on how to take care of friendly animals in the wild.
Profits earned from the fair will go back to various charitable organizations supported by the county like the St. Mathew's House and the Harry Chapin Food Bank.