Bring Your Own Device to Lee Schools
Posted by Tim Ryan on Thursday, February 13, 2014 at 1:43 AM
By Tim Ryan / February 13, 2014
Comment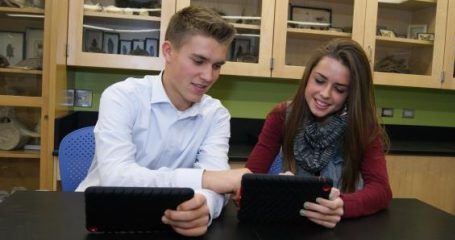 Almost everyone across the globe has his or her own cellphone. Now a plethora of gadgets is being used for various purposes. Tablets, android phones, laptops, and many more are ubiquitous in the market. even schools in Lee County are planning to integrate lesson plans with students using mobile devices. This is seen possible with BYOD (Bring Your Own Device) Policy.
The Lee County School Board recently approved a policy to implement BYOD in Lee Schools. Some school district in Naples has already allowed the usage of mobile devices in schools. However, in Lee County BYOD Policy will not exactly be the same. It was even stated that there would not be much change for both students and the teaching staff in the near future. There will still be several meetings to talk about how the BYOD program would be implemented. However, it is clear that the student will be fully responsible of their devices.
Actually, in January, a workshop on BYOD program took place. Information about the district's wireless infrastructure was discussed. It allowed board members to ask questions about it and other concerns about the wording of the policy. It was also stated that parents did not voice their opinions during the discussion regarding BYOD. With the imminent and radical change of technologies nowadays, sooner or later our educational system has to adapt.