Boost Your Curb Appeal, Sell Your Home Fast
Posted by Tim Ryan on Wednesday, July 10, 2013 at 1:22 AM
By Tim Ryan / July 10, 2013
Comment
Ever heard the expression "It was love at first sight"?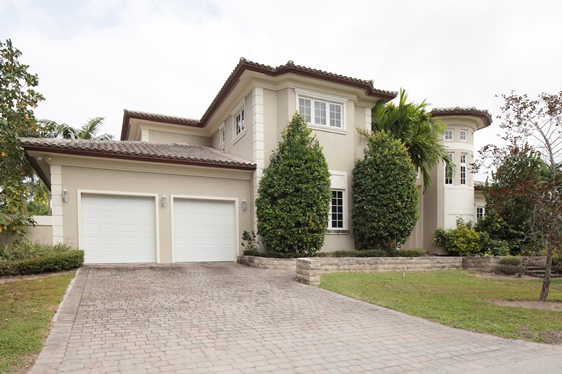 Well, if you want a step up on the competition when you sell your home, you're going to want to make people fall in love with your home as soon as they see it. First impressions are invaluable, and getting a possible buyer's experience started off on the right foot can make all the difference. Here are some ways to give your home's curb appeal a makeover:
Because it's usually located right at the curb, your mailbox is the first thing someone will see when they pull up to your home. What kind of condition is it in? If it's old, falling apart, missing numbers, or suffering in any other way, consider giving it a quick facelift, even if it's as little as new numbers and a fresh coat of paint. It will show that you have good attention to detail, a trait the buyer will remember as they tour the rest of your home. If you are part of a Homeowner's Association, however, just make sure any changes you make are within their guidelines, and get the approval of any new mailbox by your local postmaster. 
Power washing is your friend
Just a few minutes of power washing your front porch can create a total transformation – everything is smoother and (above all) cleaner. If you're cleaning wood, keep the nozzle of the hose between 6 inches and a foot away from the surface, and always keep it moving. If your home has some kind of vinyl siding, keep the hose 1-2 feet away, and start from the top, working your way down to the bottom. The finished result is sure to impress anyone.
It's a simple task that many people don't consider – having your address numbers in a simple, easy-to-read spot can make quite the lasting impression on a possible buyer. They won't have to worry about people not being able to find their home, be it deliverymen, friends, mail trucks, and more. Remember, they're getting a brand new address, so give them a hand with making the transition.
The final, and often most important, aspect of your curb appeal is your landscaping. If yours is professionally done, you don't have to read this – just take some lemonade out to your maintenance crew to make sure they stay cool in this Florida heat. If you're on your own with lawn care, however, you can't neglect it right before you show your home. It can go south very quickly, so be sure you're properly seeding and watering your lawn, trimming your hedges, and tending to any garden life around your property.