Better Shopping Experience To Be Seen With Colliers International
Posted by Tim Ryan on Friday, May 17, 2013 at 12:45 AM
By Tim Ryan / May 17, 2013
Comment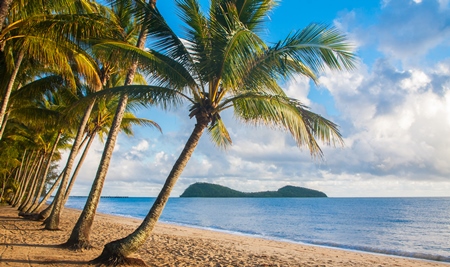 Living in Florida is about following a relaxed and stress-free lifestyle.  It is not just about the natural reserves, beaches and waterfront views that the residential areas boast.  The amenities of the place are about class and style that is lacking in other cities.  In Bonita Springs, Promenade is a popular place to hang out, as it is the place to dine, shop, and be entertained.  For the Fort Myers area, Island Park is a shopping center that everyone goes to for daily necessities as well as fun and relaxation. 
The shopping centers were bought for a total of $9.125 million where the Promenade was priced at $5 million while the Island Park was at $4.125 million.  The managing director and principal, Karen Johnson-Crowther represented the Colliers International Southwest Florida.  The Collier International Southwest Florida team will manage these properties for the owner.  Initial plans for both properties include prepping for appearance and maintenance to continue offering competitive leasing options for other companies.
As RLR Investments LLC is not new in the shopping center business, shoppers can expect to have better experience in these commercial areas.  This investment company owns other shopping complexes such as Tarpon Center, Old Sanibel Shoppes and Tahitian Garden Shopping Center.  The Promenade's 106,454 square foot of space will come up with more dining and shopping spots to ensure everyone will be accommodated.  Island Park shopping center will bring in more tenants to provide the needs and satisfy the wants of the Fort Myers residents and visitors.  With the 108,575 square feet of area, the Island Park will certainly be a huge place to come with the family and enjoy the modernity of this part of Florida.
There are numerous shops found in the Promenade including branded men and women's apparel namely La Petite Pomme, Mondo Uomo& Donna and Signatures among others.  Other shops offer leather goods shops, home furnishings, jewelry, art shop, and other services.  Dining spots are Molina's Ristorante and Roy's Hawaiian Fusion while for a relaxing coffee time can be made at Starbucks Coffee Silver Spoon Café.  Ben and Jerry's Ice Cream is great for all ages looking for a cool snack.
Island Park Shopping Center has the Publix Super Market to make sure that the pantry is always full.  There are various tenants that trust the commercial space in Island Park such as The Clam Bake, Mother Earth Natural Foods, Vincenzo'sPasteria, Quizno's, Downtown Jerry's Bar and Coastal Dental.  Parking space is ample that you are sure to find a spot anytime of the day you plan to visit this shopping center.
Therefore, for those who have been to these shopping centers you will definitely look forward to the new management.  With more services and shops to all patrons and visitors from all over, not to mention the entertainment, you can look forward to a great time in both the Promenade and Island Park.