Advertising Your Home Online - Give Your Property the Boost it Needs
Posted by Tim Ryan on Friday, May 17, 2013 at 4:04 AM
By Tim Ryan / May 17, 2013
Comment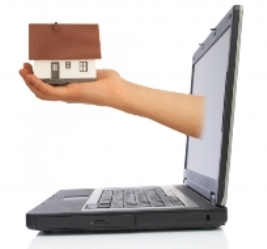 When it comes to something as competitive as selling a home, those who don't take advantage of every medium they can are the ones who fall behind. Many sellers don't even consider the power that the internet has, but when used correctly, it can become a powerhouse for advertising your home, attracting buyers, and getting you the best price possible.
But considering the average person perusing the internet has probably sold no more than a handful of DVDs on EBay, advertising for an entire house may seem daunting. The truth is, however, as long as you have a few basic ideas down it can be a simple and rewarding process.  
Your real estate agent can help
When you start working with a local real estate agent to get your home on the market, he or she can create a listing for it with an MLS, or Multiple Listing Service. These listings are then posted on regional real estate sites for anyone to see, and it's a service paid for by the agent or the real estate company they work with.
Actually, you CAN use EBay
The massively popular auction website has an entire portion of their site devoted to real estate, and it's a great way to show your home to a vast audience. According to their website, they see roughly 370,000 total page views every day – the equivalent of showing your house 4 time per second.
If you aren't sure what that means, it's exactly what it sounds like. People will be able to walk into your home, check out the rooms, spin around in your kitchen – literally take a tour – all from the comfort of their couch. To set one up, you can either take your own pictures and a professional will put them together, you can hire a professional to do all the work, or you can download software and do the entire thing on your own. For an average-sized home, the finished product can cost less than $200 (which goes up the bigger your home is), and when you consider the boost in buyer interest that comes with a polished interactive tour, the investment is a smart one.  
Free, wide-audience advertising
Huge websites like Craigslist or Walmart offer free advertising for real estate, and it's an easy way to get your home out to a huge audience for no cost. You can upload picture of your home, and give a detailed description to better draw in prospective buyers.
Photo Source: http://www.3poundsofrealestate.com/wp-content/uploads/2008/01/computer_house_search.jpg